What are the Common Precision Hardware Stamping Parts?
The following are the common precision hardware stamping parts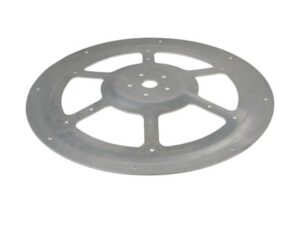 1、Automotive parts: mainly contains auto structure parts, auto function parts, auto lathe parts, auto relays, etc.
2、Electronic parts: mainly contains connecting devices, connectors, brush parts, electrical terminals, elastic parts, etc.
3、home appliance parts: mainly contains large appliance parts, such as color tube electronic gun parts, and small home appliance parts, all kinds of structural and functional parts, etc.
4、IC integrated circuit lead frame: mainly contains discrete device lead frame and integrated circuit lead frame, etc.
5、motor cores: mainly contains single-phase series-excited motor cores, single-phase household motor cores, single-phase shaded-pole motor cores, permanent magnet DC motor cores, industrial motor cores, plastic stator cores, etc.
6、Electrical core: mainly contains E transformer core, EI transformer core, I transformer core, and other transformer cores, etc.
7、Heat exchanger fins: mainly including industrial heat exchanger fins, household heat exchanger fins, automotive heat exchanger fins, etc.
8、 other parts: mainly contains instrumentation parts, IT parts, acoustic and camera parts, modern office parts, and daily hardware, etc.
Custom Metal Box Manufacturers | Custom Sheet Metal Enclosures | Custom Aluminum Box | Custom Sheet Metal Boxes | Custom Metal Boxes | Sheet Metal Supplier | Steel Box Manufacturers | Sheet Metal Box Manufacturers | Custom Made Metal Boxes | China Sheet Metal Manufacturer | Outdoor Vending Machine Enclosures | Equipment Enclosures | Machinery Enclosures | Machine Enclosure | Machine Enclosures | Industrial Machine Enclosures | Metal Enclosures for Electronics | EV Charger Outdoor Enclosure | Outdoor EV Charger Enclosure | EV Charger Enclosure | Custom Aluminium Box | Custom Steel Box | Metal Box Supplier | Metal Enclosure Manufacturer | Sheet Metal Enclosure Manufacturers | Metal Enclosure Box Manufacturer | Metal Enclosure Manufacturer | Aluminium Box Manufacturer | Outdoor Equipment Enclosures | Enclosure for EV Charger | EV Charging Enclosure | EV Charger Enclosure | Aluminium Box Manufacturers | Equipment Enclosures Metal | Sheet Metal Enclosure | Metal Enclosure Box | Metal Enclosure | Enclosure Box Price | Sheet Metal Manufacturers | Sheet Metal Manufacturing companies | Custom Made Aluminium Boxes | Custom Made Metal Box | Aluminum Sheet Metal Fabrication | Aluminium Sheet Metal Fabrication | Auminium Tool Boxes Made to Order | Custom Metal Enclosures | Custom Stainless Steel Box | Custom Made Aluminum Boxes | Metal Box Manufacturers | Custom Steel Enclosures | Custom Stainless Steel Enclosures | Custom Metal Box | Custom Aluminium Box