The Difference Between Light Oxidation and Anodic Oxidation Aluminum Veneer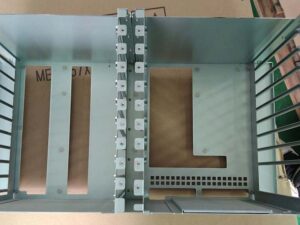 Oxidation technology is a high-performance film protection pretreatment technology, the technology is characterized by the use of a variety of high-density film composite technology, so that the flexibility of the film layer to improve the corrosion performance of the surface photo-oxidation. Anodic anodic oxidation aluminum veneer process is an electrolytic oxidation process that transforms the surface of aluminum and aluminum alloy into an oxide film with protective, decorative and other functional properties.
In the traditional anodic oxidation process of gold aluminum veneer, the phenomenon of anodic oxidation aluminum veneer film cracking will occur in the bending or deformation parts. As a result, not only the surface appearance but also the surface properties will be affected. The surface cannot pass the salt spray test, so the application in the electronics industry is greatly limited.
The photo-oxidation technology has just solved the problem of bending and bursting after processing, so that the brushed aluminum oxide sheet is widely used in the electronics industry, making electronic products more lightweight, beautiful and fashionable. The technology has obtained the national invention patent. It helps customers to reduce cost, simplify production process, improve production efficiency and product qualification rate.
Custom Metal Box Manufacturers | Custom Sheet Metal Enclosures | Custom Aluminum Box | Custom Sheet Metal Boxes | Custom Metal Boxes | Sheet Metal Supplier | Steel Box Manufacturers | Sheet Metal Box Manufacturers | Custom Made Metal Boxes | China Sheet Metal Manufacturer | Outdoor Vending Machine Enclosures | Equipment Enclosures | Machinery Enclosures | Machine Enclosure | Machine Enclosures | Industrial Machine Enclosures | Metal Enclosures for Electronics | EV Charger Outdoor Enclosure | Outdoor EV Charger Enclosure | EV Charger Enclosure | Custom Aluminium Box | Custom Steel Box | Metal Box Supplier | Metal Enclosure Manufacturer | Sheet Metal Enclosure Manufacturers | Metal Enclosure Box Manufacturer | Metal Enclosure Manufacturer | Aluminium Box Manufacturer | Outdoor Equipment Enclosures | Enclosure for EV Charger | EV Charging Enclosure | EV Charger Enclosure | Aluminium Box Manufacturers | Equipment Enclosures Metal | Sheet Metal Enclosure | Metal Enclosure Box | Metal Enclosure | Enclosure Box Price | Sheet Metal Manufacturers | Sheet Metal Manufacturing companies | Custom Made Aluminium Boxes | Custom Made Metal Box | Aluminum Sheet Metal Fabrication | Aluminium Sheet Metal Fabrication | Auminium Tool Boxes Made to Order | Custom Metal Enclosures | Custom Stainless Steel Box | Custom Made Aluminum Boxes | Metal Box Manufacturers | Custom Steel Enclosures | Custom Stainless Steel Enclosures | Custom Metal Box | Custom Aluminium Box