Why Choose Primary Aluminum?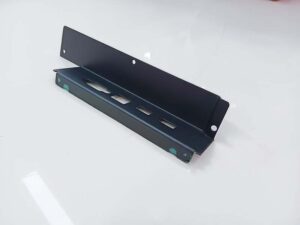 Primary aluminum is the aluminum ore and bauxite obtained through aluminum mining, and then refined through a series of processes such as electrolytic cell pure aluminum. It has characteristics such as strong toughness, comfortable feel and smooth surface. Recycled aluminum is aluminum refined through recycled aluminum scrap, characterized by spots on the surface, easy to deformation and rust, and a rough feel. If the quality of recycled aluminum is not good, it will naturally affect the wind pressure resistance, air tightness, water tightness, sound insulation and heat insulation of aluminum alloy products, in a word, the quality of aluminum is not good, and it is bound to have a bunch of after-sale problems.
The difference between the two is that virgin aluminum is indeed better than recycled aluminum, and the difference between the two also determines the quality of the product aluminum, and even the service life of the doors and windows.
Primary aluminum can protect the wind pressure resistance of the product, primary aluminum in the profile wall thickness above are generally able to meet national standards, in accordance with international standards for aluminum profiles: doors and windows aluminum profile minimum nominal wall thickness should be not less than 1.2mm, the regular wall thickness is generally 1.4mm and above. Then when we choose windows and doors, the first thing to look at is whether the thickness of aluminum for windows and doors is up to standard, if not, it is not recommended to choose.
Primary aluminum can guarantee the sound insulation of windows and doors, windows and doors with weak aluminum profiles are naturally prone to deformation, one of the most direct consequences of deformation of windows and doors is – windows and doors leak wind, and noise is thus traversed in. Over time, the owner's home life has a great negative impact.
Custom Metal Box Manufacturers | Custom Sheet Metal Enclosures | Custom Aluminum Box | Custom Sheet Metal Boxes | Custom Metal Boxes | Sheet Metal Supplier | Steel Box Manufacturers | Sheet Metal Box Manufacturers | Custom Made Metal Boxes | China Sheet Metal Manufacturer | Outdoor Vending Machine Enclosures | Industrial Machine Enclosures | Metal Enclosures for Electronics | EV Charger Outdoor Enclosure | Outdoor EV Charger Enclosure | EV Charger Enclosure | Custom Aluminium Box | Custom Steel Box | Metal Box Supplier | Metal Enclosure Manufacturer | Sheet Metal Enclosure Manufacturers | Metal Enclosure Box Manufacturer | Metal Enclosure Manufacturer | Aluminium Box Manufacturer | Outdoor Equipment Enclosures | Aluminium Box Manufacturers | Equipment Enclosures Metal | Metal Enclosure Box | Metal Enclosure | Enclosure Box Price | Sheet Metal Manufacturers | Sheet Metal Manufacturing companies | Custom Made Aluminium Boxes | Custom Made Metal Box | Aluminum Sheet Metal Fabrication | Aluminium Sheet Metal Fabrication | Auminium Tool Boxes Made to Order | Custom Metal Enclosures | Custom Stainless Steel Box | Custom Made Aluminum Boxes | Metal Box Manufacturers | Custom Steel Enclosures | Custom Stainless Steel Enclosures | Custom Metal Box | Custom Aluminium Box | Sheet Metal Fabrication Supplier | China Sheet Metal Fabrication | Custom Sheet Metal Fabrication | Sheet Metal Fabrication Services | Metal Manufacturing in China