What are the Performance Requirements of CNC Machine Tool Equipment?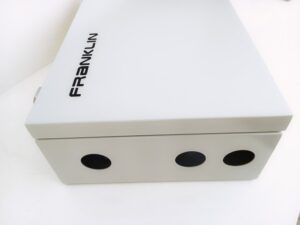 Performance requirements of foundation parts: The structural design of foundation parts has high requirements in strength, stiffness, vibration resistance, thermal deformation and internal stress. Improvement methods of foundation parts: The casting adopts fully enclosed section, reasonable arrangement of partition and ribs, sand-containing modeling or filling with concrete and other materials, widening of guide surface, lathe adopts inclined bed and guide, which also facilitates chip removal, bed and column tools are welded with steel, which can obviously improve its stiffness, and according to the layout of thermal symmetry principle, it can also increase heat dissipation and heat insulation effect.
Performance requirements of the transmission module: The accuracy, stiffness, vibration resistance and thermal deformation performance requirements of the spindle assembly that has a direct impact on the accuracy. This can be ensured by the structural design of the spindle assembly and the reasonable combination of bearings and the selection of high-precision special bearings. The improvement method of the transmission module: In improving the efficiency and automation, the spindle applies automatic clamping of tools or tools, chips and cutting, quasi-stopping. The new ceramic spindle, light weight, low thermal expansion, has high accuracy and precision.
The performance requirements of the feed module: When designing the mechanical device, the design of the mechanical set up, to no gap, low height, height degree as the principle. The improvement method of entering the module: with low friction, light drag, efficient ball screw and linear rolling guide; motor directly connected to the screw, simplifying the entry drive chain; elimination of gap device to eliminate the gear, screw, coupling transmission gap;4 to the rolling guide and screw pre-load tension.
Custom Metal Box Manufacturers | Custom Sheet Metal Enclosures | Custom Aluminum Box | Custom Sheet Metal Boxes | Custom Metal Boxes | Sheet Metal Supplier | Steel Box Manufacturers | Sheet Metal Box Manufacturers | Custom Made Metal Boxes | China Sheet Metal Manufacturer | Outdoor Vending Machine Enclosures | Industrial Machine Enclosures | Metal Enclosures for Electronics | EV Charger Outdoor Enclosure | Outdoor EV Charger Enclosure | EV Charger Enclosure | Custom Aluminium Box | Custom Steel Box | Metal Box Supplier | Metal Enclosure Manufacturer | Sheet Metal Enclosure Manufacturers | Metal Enclosure Box Manufacturer | Metal Enclosure Manufacturer | Aluminium Box Manufacturer | Outdoor Equipment Enclosures | Aluminium Box Manufacturers | Equipment Enclosures Metal | Metal Enclosure Box | Metal Enclosure | Enclosure Box Price | Sheet Metal Manufacturers | Sheet Metal Manufacturing companies | Custom Made Aluminium Boxes | Custom Made Metal Box | Aluminum Sheet Metal Fabrication | Aluminium Sheet Metal Fabrication | Auminium Tool Boxes Made to Order | Custom Metal Enclosures | Custom Stainless Steel Box | Custom Made Aluminum Boxes | Metal Box Manufacturers | Custom Steel Enclosures | Custom Stainless Steel Enclosures | Custom Metal Box | Custom Aluminium Box | Sheet Metal Fabrication Supplier | China Sheet Metal Fabrication | Custom Sheet Metal Fabrication | Sheet Metal Fabrication Services | Metal Manufacturing in China | Aluminum Box Fabrication | Sheet Metal Box Fabrication | Sheet Metal China | Precision Sheet Metal Fabrication