How to Custom Sheet Metal Boxes?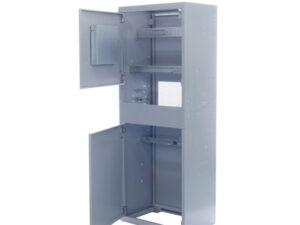 Custom sheet metal boxes are a type of customized metal box that are made from flat sheets of metal.
The fabrication process for custom sheet metal boxes begins with a design. You can work with sheet metal box manufacturers to create a design that meets your specific needs and requirements. The company will use advanced software and machinery to cut the metal sheet into the desired shape and size.
Custom sheet metal boxes are used in a wide range of industries for various applications. They can be used for housing electrical and electronic equipment, as toolboxes, for storage and transportation of goods, and for architectural and decorative purposes.
When selecting a china sheet metal manufacturer for custom sheet metal boxes, it's important to consider their experience, expertise, and quality of work. You should also inquire about their design and engineering services, material options, and finishing options to ensure that they can deliver a product that meets your expectations.