How do I Choose Sheet Metal?
Choosing the right sheet metal involves considering several factors, including the intended application, material properties, and manufacturing requirements. Here are some key steps to follow when choosing sheet metal: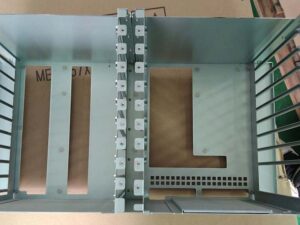 The first step in selecting sheet metal is to determine the application for which it will be used. This will help you determine the required thickness, strength, and other properties needed for the specific application. The material of the sheet metal is a crucial factor in determining its properties and performance. Consider factors such as strength, corrosion resistance, ductility, and cost when selecting the material. The manufacturing process used to produce the sheet metal can affect its properties and performance. Consider the manufacturing process, such as rolling, stamping, or welding, and its impact on the properties of the sheet metal.The surface finish of the sheet metal can affect its appearance, corrosion resistance, and durability. Consider the desired surface finish, such as smooth or textured, and whether a coating or plating is needed for additional protection.
By following these steps, you can select the appropriate sheet metal for your specific application, ensuring that it meets the required specifications and performs as intended.
Custom Metal Box Manufacturers | Custom Sheet Metal Enclosures | Custom Aluminum Box | Custom Sheet Metal Boxes | Custom Metal Boxes | Sheet Metal Supplier | Steel Box Manufacturers | Sheet Metal Box Manufacturers | Custom Made Metal Boxes | China Sheet Metal Manufacturer | Outdoor Vending Machine Enclosures | Equipment Enclosures | Machinery Enclosures | Machine Enclosure | Machine Enclosures | Industrial Machine Enclosures | Metal Enclosures for Electronics | EV Charger Outdoor Enclosure | Outdoor EV Charger Enclosure | EV Charger Enclosure | Custom Aluminium Box | Custom Steel Box | Metal Box Supplier | Metal Enclosure Manufacturer | Sheet Metal Enclosure Manufacturers | Metal Enclosure Box Manufacturer | Metal Enclosure Manufacturer | Aluminium Box Manufacturer | Outdoor Equipment Enclosures